Step 1: Learn About BECA's Degree Requirements
Prior to scheduling your first advising appointment, watch the video to learn about the courses required for BECA majors.
Step 2: Start the BECA Advising Form
Download the BECA Advising Form and fill in any courses you've taken already. Bring this form with you to every advising session to plan and track your courses.
Step 3: Meet with a Faculty Advisor
You may meet with any of our faculty advisors, but we suggest you select an advisor with a focus area that matches your area of interest. Click on the faculty advisor to find their office hours and contact information.
BECA Faculty Advisors
Visit our Forms section of this website to find any advising forms you may need.
Additional Resources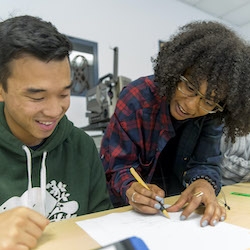 Undergraduate Advising
Majors in the College of Liberal & Creative Arts (LCA) should consult with two advisors each semester:
an advisor in the major and
a general education and university requirements advisor in the Advising Resource Center (ARC) for LCA
Students who are completing a minor or an additional major should see an advisor in those programs as well.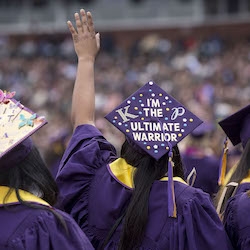 Graduate Advising
Graduate Coordinator - Melissa Camacho
The Division of Graduate Studies offers counseling and advising regarding issues ranging from applications to graduation.