Broadcast and Electronic Communication Arts
BECA at SF State is a premier destination for learning in the media arts. Our professors bring real-world expertise in the theory and practice of television, video, audio, radio, digital production and content delivery, multimedia, scriptwriting and media business.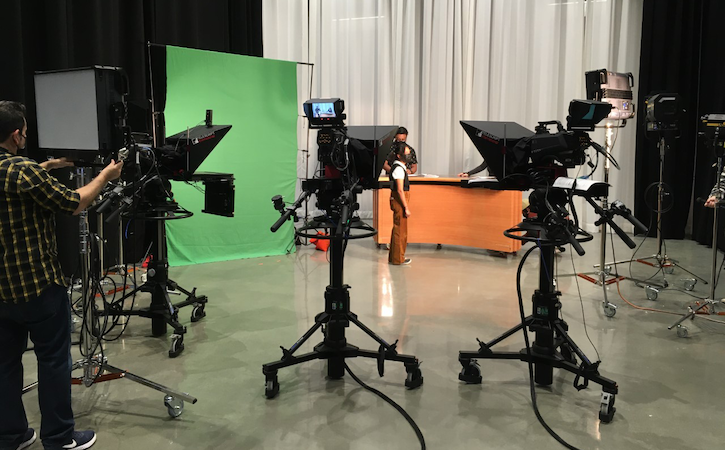 BECA TV
State of Events is San Francisco State University's weekly TV production covering the Bay Area and the world's latest news. Content is produced, written and performed by students in BECA 660, while the production is put on by students in BECA 516. Check out that show as well as our other shows on BECA TV.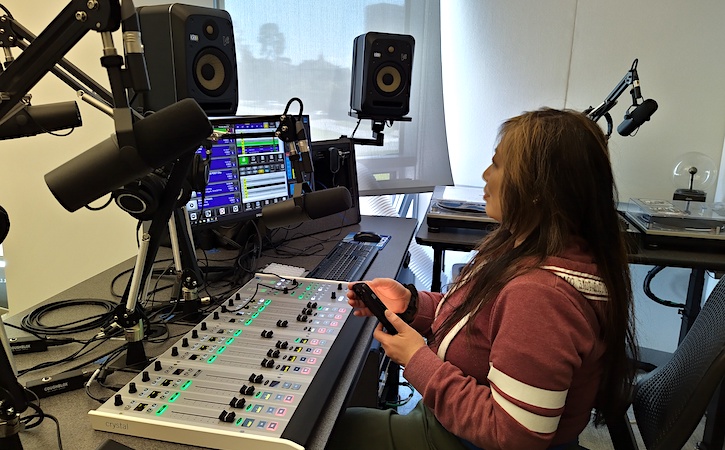 KSFS Radio: Embrace the Chaos
Our students run a radio station, KSFS Radio: Embrace the Chaos, which is broadcast live from our new studio space in Marcus Hall. Listen to the live broadcast!

Why Study BECA at San Francisco State University?
BECA offers several concentrations for our B.A., M.A. and M.F.A. students, including:  Audio Production and Music Recording, Electronic Media Journalism, Business Aspects of Electronic Media, Educational and Instructional Media, Electronic Media Theory and Criticism, Interactive Media, Radio Production and Programming, Television/Video Production and Writing for Electronic Media.
BECA faculty and staff strive to provide the most diverse and vital department for the study of electronic media. Students get cutting-edge training and education in many areas, including: TV and radio broadcast, video production, audio production, sound art, aesthetics, multimedia, writing for media, legal issues in media and media management.
Talent nurtured at San Francisco State University has gone on to entertain, inspire and inform worldwide, garnering Emmy, Oscar, Tony, Drama Desk, Golden Globe, Grammy, Peabody and Theatre World awards.

Get Involved and Build Success

Announcements