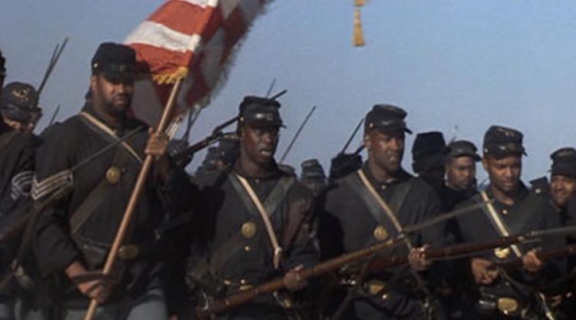 THURSDAY NIGHT – Glory
Thursday, March 04
Event Time
07:00 p.m. - 09:00 p.m.
Overview
Looking for some GLORY? (Yes, that Glory, one of the greatest Civil War movies of all time.)
Look no further than THURSDAY NIGHT – March 4 @ 7:00 p.m.
Our own Leon Watkins will share behind-the-scenes stories and how "being there" led to a new career. (Being there plus a lot a hard work!)
Don't recognize Leon from the photo? He's the one carrying the flag! Huzzah!
If you have been in a class with Leon, he is hard to miss, he is tall and knows how to command attention when he presents!
Same Zoom meeting for all THURSDAY NIGHTS!