Spring 2021 Writing Lab Hours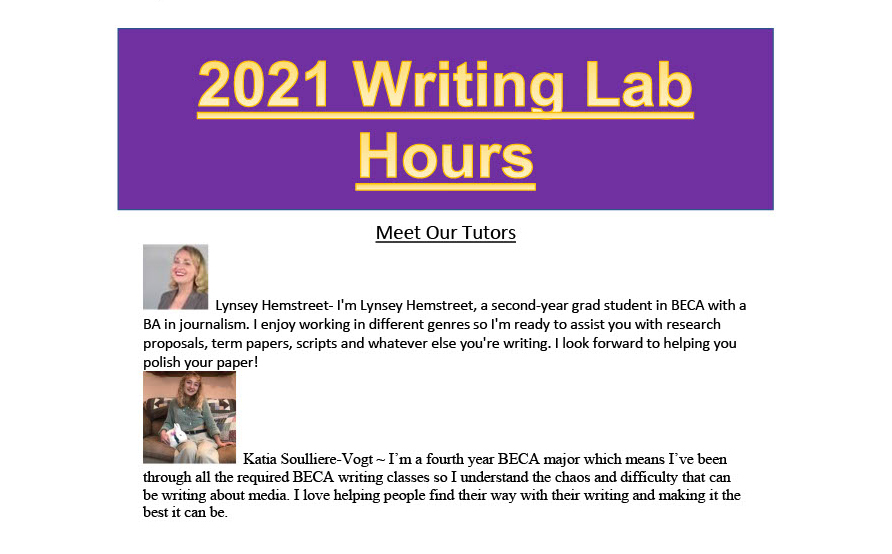 Help with your writing is just one click away!
Starting February 1, BECA's Writing Lab will be open 4 days a week. Our tutors are highly qualified and here to help you with whatever you need.
To join their office hours, simply click through on the link below. We hope to see you there!
Monday

 

 

Tuesday

 

 

Wednesday

 

 

Thursday

 

 

Friday

 

 

 

 

 

 

 

 

 

 

Closed