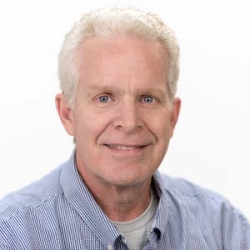 Michael Mitchell
Lecturer Faculty
Emphasis: Sports Broadcasting and Video Editing
Email: mmitch@sfsu.edu
Location: Marcus Hall Building Room 146C
Office Hours:
Mon:
8:30 a.m. - 9:30 a.m., 12:15 p.m. - 1:15 p.m.
In-Person
Thu:
8:15 a.m. - 9:15 a.m., 12:00 p.m. - 1:00 p.m.
In-Person
Fri:
10:00 a.m. - 12:00 p.m.
Zoom By Appointment Only
Instructor Mike Mitchell brings more than 30 years of Broadcast Production experience to his BECA classes. He has worked in television production as producer, director, cameraman and editor for CBS & NBC in both field and studio/sports production.
Along with teaching at SF State he remains active in the field, freelancing with ABC/Disney and Corporate clients.
Mitchell tries to bring real life situations and solutions to his News Crew and Sports Broadcast class as well as professional tips to his editing class.
He also has extensive experience in "Magazine" style video production and storytelling.