Industry Professionals from KCBS and Pacific Coast TV Visit BECA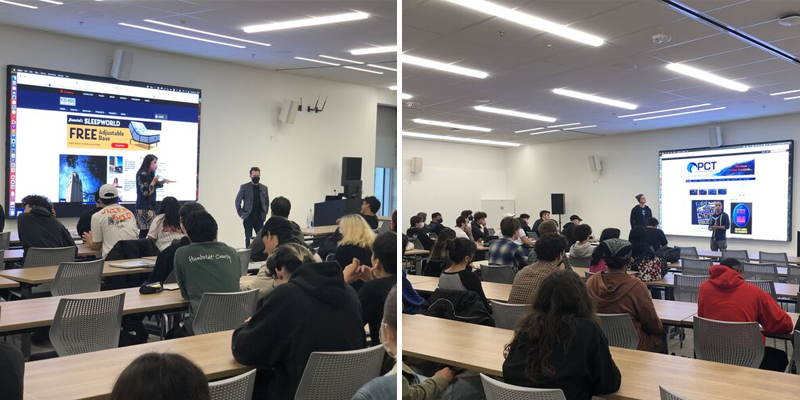 Students in BECA 200 had the opportunity to meet professionals working at local media stations in the Bay Area.
Jennifer Klurfeld Seelig and Don Bastida from KCBS joined the class for a discussion on careers in local radio. Jennifer, Director of News and Programming, and Don, Traffic Reporter, shared about their roles in the station, what to expect in a radio news environment, and their thoughts and opinions on the broadcast industry.
Following the discussion with KCBS, BECA alum Jordan Globerson and colleague Jason Francisco talked about the role of community media. Jordan and Jason, both now working at Pacific Coast Television, highlighted the great media work taking place at the public access station. PCTV also encouraged students to get involved, discussing the learning opportunities that await students at the station.