Industry Professionals Added to BECA Fall Schedule! Take Courses with People Working in the Fields You Want to Work in!
Dear BECA students,
I am delighted to inform you about 3 exciting opportunities to study with award-winning broadcast industry professionals in the Fall semester. These instructors have only recently been added to the schedule, so you may not be aware of them.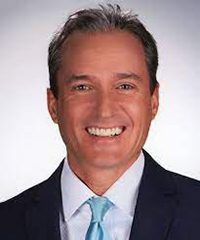 Dennis O'Donnell, the Emmy and APTRA award-winning Sports Director for KPIX-TV (the Bay Area CBS affiliate), will be returning to teach BECA 559: Sports Reporting for Television on Wednesday mornings from 9:30 to 12:15. Mr. O'Donnell has extensive experience covering local sports news. Although BECA 246 and BECA 560 are listed as prerequisites for this course, Mr. O'Donnell will waive the BECA 560 prerequisite and accept students who are enrolled in BECA 246 during the Fall semester.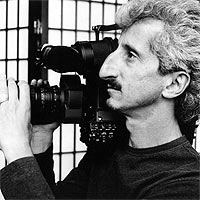 BECA is pleased to welcome Will Parrinello, an Emmy award winning producer and director, to the faculty. Mr. Parrinello will be teaching BECA 462: The Television Documentary in the United States on Tuesday afternoons from 3:30 to 6:15. Mr. Parrinello's work emphasizes social justice and has been shown on many broadcast outlets including PBS, ABC, Bravo, A&E and Discovery Channel, as well as through hundreds of film festivals including Cannes, Sundance, Tribecca, and Amnesty International. For the last 8 years he has directed/produced the series The New Environmentalists. Narrated by Robert Redford, this multiple Emmy Award-winning series features portraits of grassroots activists.  Mr. Parrinello is currently producing Water for Life an environmental justice documentary about water battles in Chile, El Salvador, and Honduras.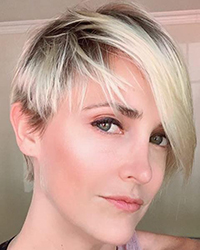 BECA also is welcoming back Marion Dayre (formerly Heather Marion) who will be teaching BECA 470: Dramatic Writing for Television and Electronic Media as a bichronous online class Monday evenings from 6 to 7:40. Ms. Dayre was a writer and executive story editor for the AMC series Better Call Saul and is currently lead writer for a Marvel television series in development.
I encourage you to take advantage of these exciting opportunities.
Sami Reist (she/her)
Chair, Broadcast & Electronic Communication Arts
San Francisco State University