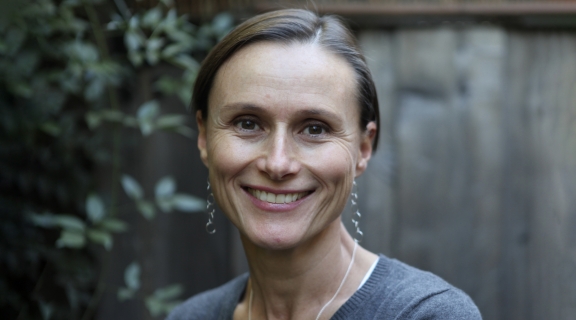 Film Maker Sarah Kass Visit as Peter and Rosemary Casey Fellow
Tuesday, September 21, 2021
Event Time
03:30 p.m. - 07:30 p.m. PT
Overview
The BECA Department is pleased to announce our next Peter and Rosemary Casey Fellow. Sarah Kass is a seasoned storyteller specializing in long and short form documentaries and non-fiction television. As a producer, director and writer, she has crafted award-winning programs — pilot episodes, series and specials — that have aired on PBS, Discovery Channel, Nat Geo, The History Channel, Animal Planet, Biography Channel and Investigation Discovery. She has also been the senior writer on multi-episode series. Sarah writes for numerous formats and audiences beyond broadcast TV, such as museums and visitor centers, schools and National Parks. Her subject matter is diverse and includes history, human rights, environment and natural history, wildlife and true crime.
Ms. Kass will give an overview of the different styles of writing for documentary, showing clips from her career that draw parallels to her talk. She'll discuss process, story structure, treatments, taking your story from treatment to script, story visualization, short and long formats, working with clients, and styles and genres of non-fiction storytelling for broadcast television, independent film and museums exhibits.
The public talk will be held in Marcus Hall 224 on Tuesday September 21 at 4:00 p.m. Her talk will also be available as a Zoom webinar.
This event is part of the Peter and Rosemary Casey Endowed Fellowship lecture series.