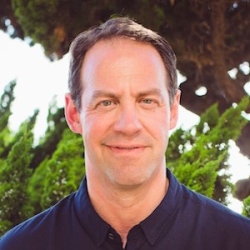 Andrew Pitman
Lecturer Faculty
Emphasis: Media Studies, Video Production
Email: apitman@sfsu.edu
Location: Marcus Hall Building Room 146D
Office Hours:
Thu:
2:00 pm - 4:00 pm
Zoom
Additional meeting times are available by appointment, email to schedule.
Office Hours Zoom:
Andy Pitman has worked as an instructor in the BECA department since 2003. He received his B.A. in Sociology from the UC Santa Cruz in 1997 and M.A. in Television and Radio from San Francisco State University in 2007.
Andy's work experiences in media are quite varied and include time as music director at KZSC public radio, director of Creative Services at SNP Communications, and more recently as the general manager of the North Peninsula Community Media Center, which operates local community access channel, MCTV. Currently, Andy works as the main a/v editor for Integration Developer News, a leading online publisher on IT integration topics for IT operations professionals. He also works as a freelance video producer and consultant on implementation of new media technology and teaching methods in high schools.
Andy's personal interest in media studies is centered on how new technology in production and delivery is changing the way we consume our media. He has a special affinity for sports and documentary production.
Andy Pitman lives in San Francisco with his wife and kids. He enjoys spending time watching soccer, working in his garden, traveling, and playing loud music.